Erbar Mattes is a London-based architecture practice founded by Demian Erbar and Holger Mattes in 2015.
We are dedicated to creating elegant projects that are firmly rooted in context, aiming to enhance and rebalance the essential qualities of a place, shaping purpose- and characterful buildings that are unique and truly belong.
Erbar Mattes has gained a reputation for its multi-faceted, sensitive and carefully crafted work and been recognised through international publications and awards.
We are delighted that our practice is the Architect of the Year winner at the British Homes Awards 2023. Our retrofit of a listed former East-London pub, Blockmakers Arms, won the Home Transformation of the Year prize at the British Homes Awards 2023, a 2023 RIBA London Award and is a Gold winner at the international Erich Mendelsohn Awards for Brick Architecture. It is also one of twenty houses on the longlist for the RIBA House of the Year 2023. In 2022 Erbar Mattes was one of ten Architectural Record New York Design Vanguard winners, selected from emerging talent around the world.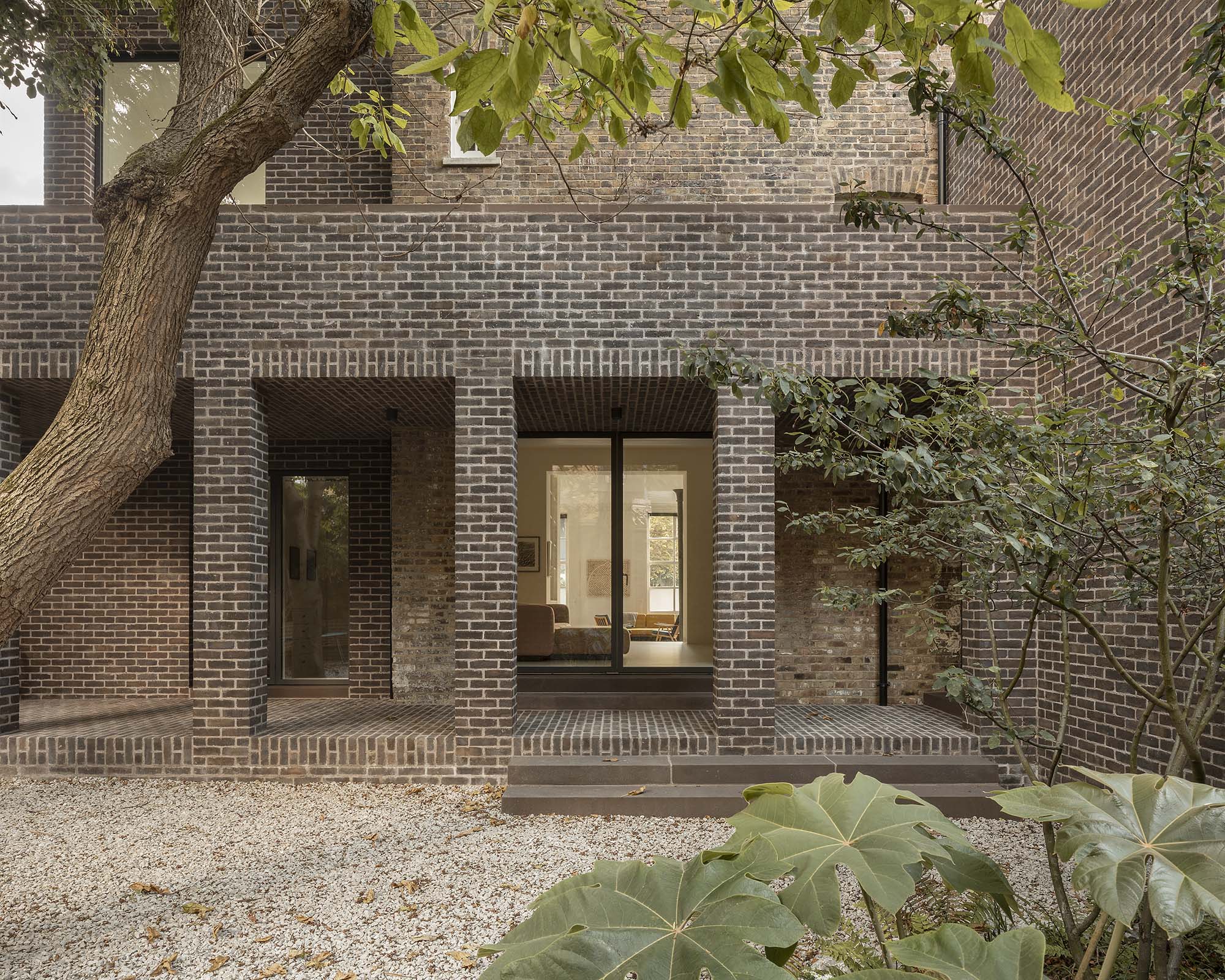 We are passionate about creating more truly affordable homes in low-carbon / low-energy design and are actively exploring new materials and methods of construction. An innovative timber frame house with ground source heat pump and heat recovery ventilation system has recently achieved practical completion in Wimbledon.
Our collaborative approach to delivering high-quality results and exceptional value has helped us build lasting client relationships.
Services
Our practice follows a well-structured process based on the Royal Institute of British Architects' Plan of Work for UK projects. We provide a responsive, friendly and personal architectural service from concept to completion, competitively priced and with a focus on cost-effectiveness. show more
Erbar Mattes works across a wide range of scales and budgets and offers prospective clients a free initial consultation to understand their challenges and needs.
Over the years we have gained extensive knowledge obtaining planning approval within conservation areas and for listed buildings in England. Our practice has developed a restrained and sympathetic architectural language that mediates between modern and historic contexts, successfully addressing these particular planning challenges.
All projects are developed with 3D Building Information Modeling software (BIM) to create a digitial twin of the building, allowing us to share virtual walk-through models, explore options, resolve complex spatial questions, and produce well-coordinated construction information.
We collaborate with a network of experienced consultants for planning and construction reports. This allows us to provide early guidance to our clients on the necessary requirements, enabling them to budget effectively.
With our international background and project experience, we have established connections with excellent architects from around the world who can support us in delivering designs overseas. Our network extends to countries such as Germany, France, Spain, Switzerland, the Netherlands, Argentina, Mexico, and the United States. We are fluent in English, German, Spanish and Italian.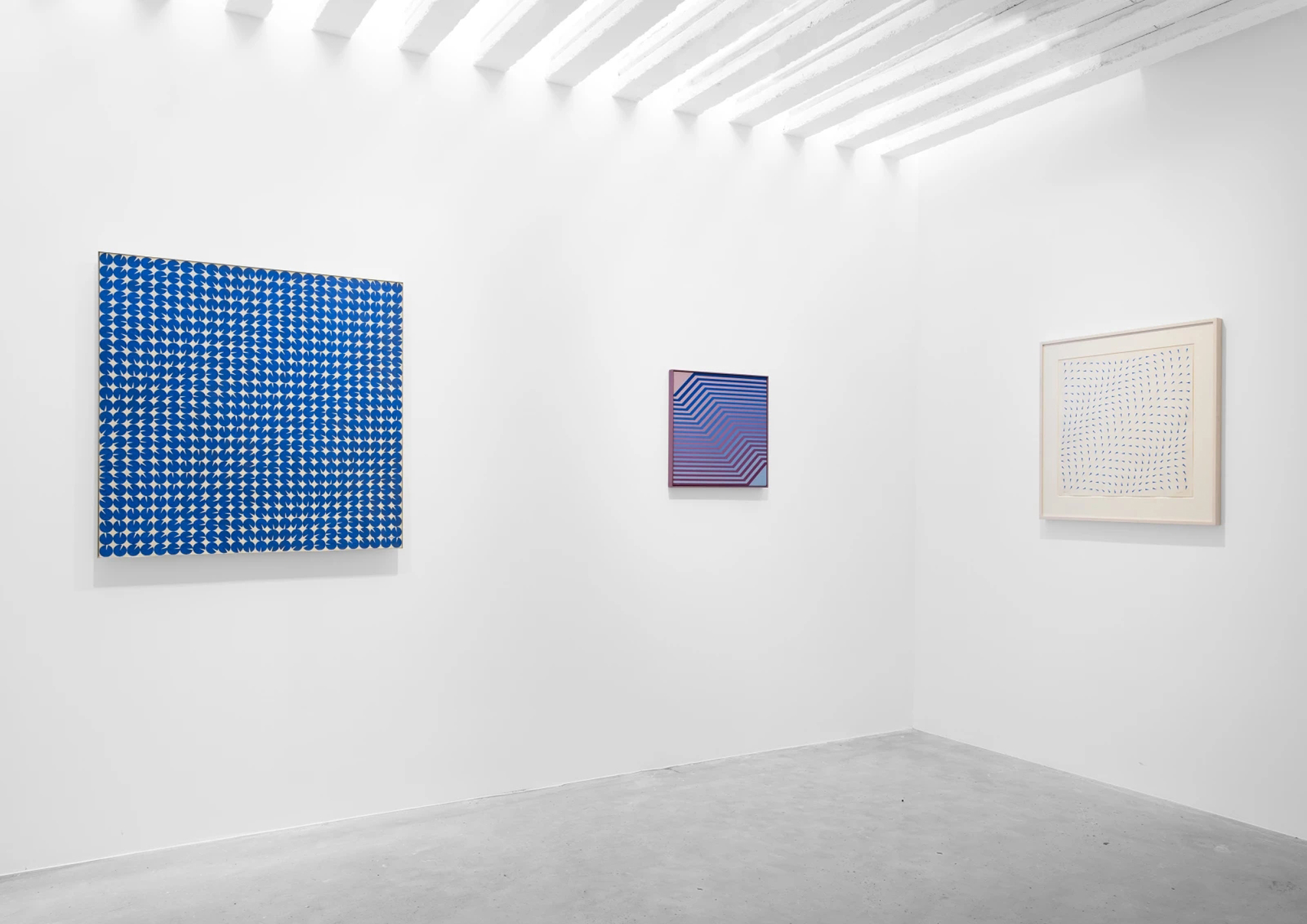 Team
Erbar Mattes' co-founders, architects Demian Erbar and Holger Mattes, are passionately involved in shaping and managing all projects from concept to completion. Together they bring 40 years of experience in leading the design and construction of highly acclaimed buildings in the United Kingdom and abroad. These include a hotel for the Capella Hotel Group and Hermès, the purpose-built public art galleries The Hepworth Wakefield in Yorkshire and Turner Contemporary in Margate, and the housing-led regeneration projects Agar Grove in Camden and Brentford Lock West II in Hounslow, which have been exceptionally transformative for their communities.
Demian Erbar
show more

Holger Mattes
show more

Architectural Collaborators
Sketches, architectural drawings, images and three-dimensional models enable us to test and carefully calibrate the quality of space, light, proportions and materials. This design-led process is supported by highly talented architects, architectural assistants, image and model makers, as required. We are extremely grateful to our current and past collaborators who have contributed to shaping Erbar Mattes' body of work:
Igor Almeida
Maria Amador
Megan Ellis
Philippine Radat
Elin Soderberg
Alex Tucker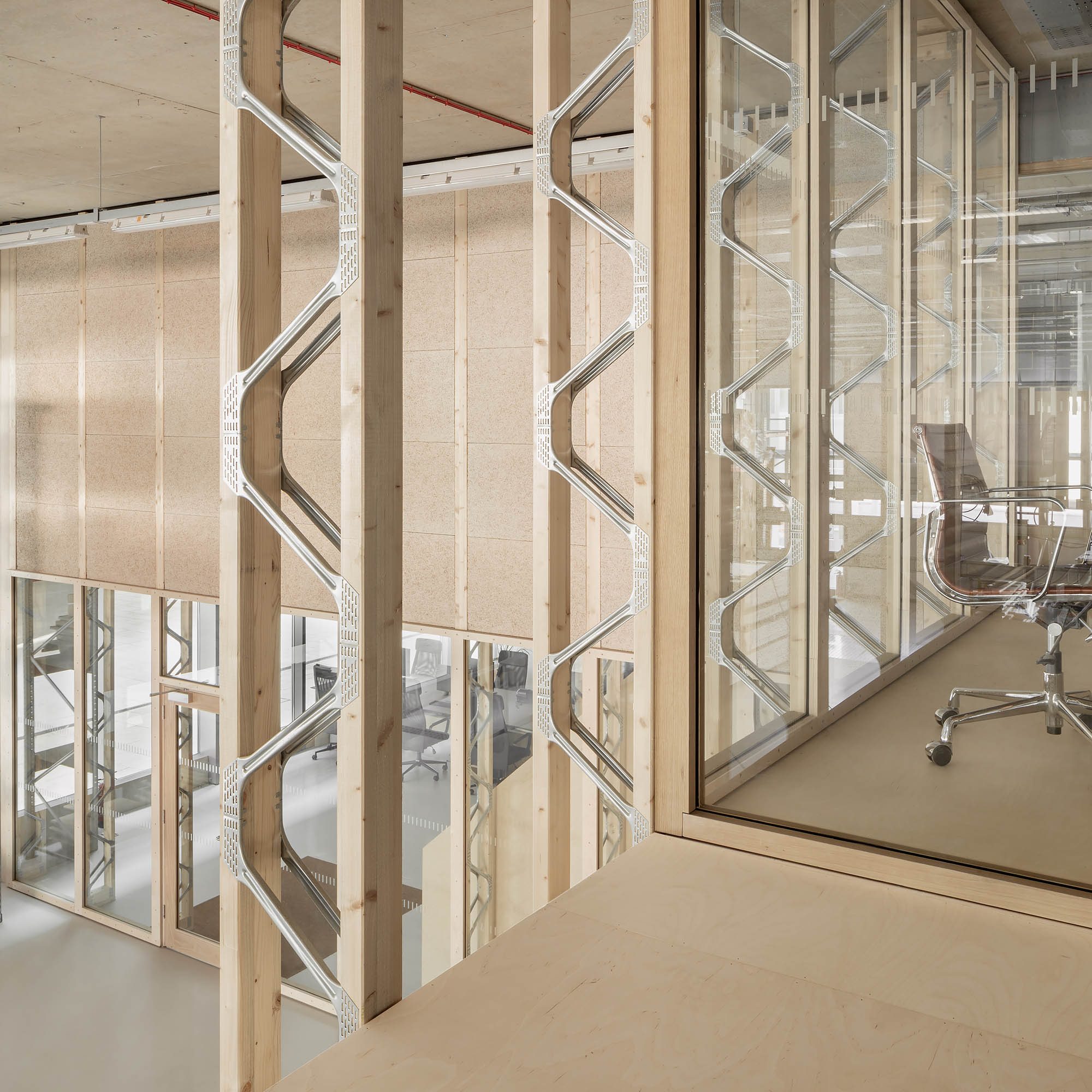 Back to top
All Projects
Get in touch

What our clients say
Blockmakers Arms

Erbar Mattes took us from that instinct through to a concept design and then supported the delivery of every detail. ... We love this house as it functions and looks now.
Noblefield Heights

Erbar Mattes carried out this brief with great precision and very thorough drawings. They went beyond our expectations by having the vision to recreate our living room area and kitchen into a beautiful bright space that has been the centrepiece of our home and a joy to be in.
Plykea

We've lost count of how many times customers say "oh wow, you actually make it here!?" and have a walk around and say "hi" to the team and see things in motion. ... Our goal, which Erbar Mattes has successfully delivered, is for the whole space to function as one big showroom rather than its component parts.
Hill House

And thanks for all you have done to get us through the planning hoops again!
Awards
RIBA House of the Year 2023 – longlisted
British Homes Awards 2023
Architect of the Year – Winner
Home Transformation of the Year – Winner
Erich Mendelsohn Award 2023 for Brick Architecture – Winner Gold
RIBA London Award 2023 – Winner
Manser Medal 2022 – Finalist
Architectural Review House Awards 2022 – Finalist
Architectural Record New York,
Design Vanguard 2022 – Winner
BD Architect of the Year Awards 2022 – Finalist
BDA Brick Awards 2022 – Finalist
Architects' Journal Retrofit Awards 2022 – Finalist
Haringey Design Awards 2018 – Winner
Dezeen Hotlist 2017
BD Architect of the Year Award 2017 – Finalist
Don't Move, Improve! 2017 Special Prize – Winner
RIBAJ Microarchitecture Award 2015 – Finalist
A sense of permanence and identity

The former pub 'Blockmakers Arms' in London ... has been transformed by the architects into an outstanding example of reconstruction ... The project expresses how reconstruction works: not with a loud, grand gesture, but in a very sensitive way.

Erich Mendelsohn Award 2023 Gold winner - Jury Statement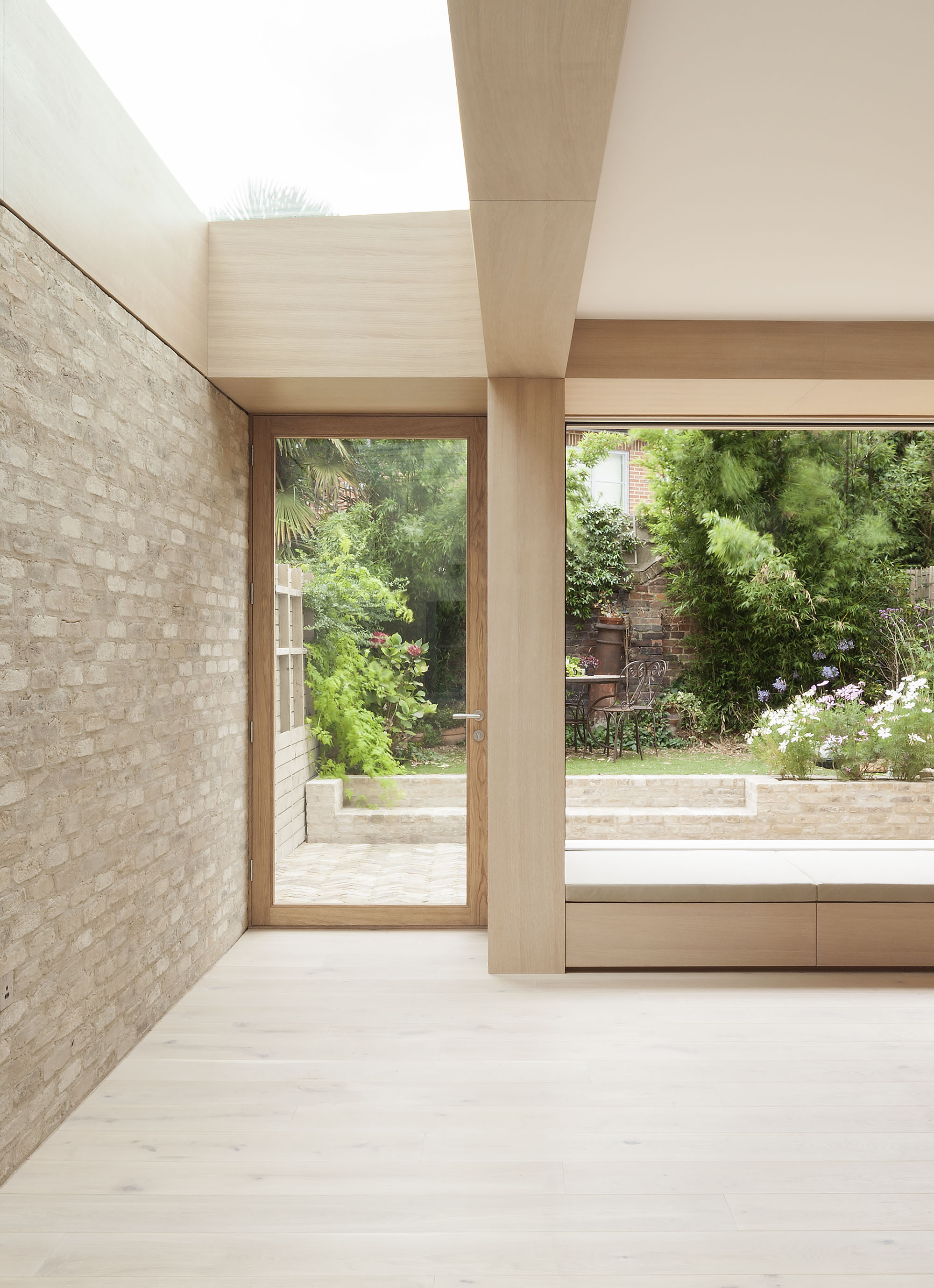 Press & Publications
Jens Kallfelz, Callwey Verlag, 16 October 2023
Die besten Einfamilienhäuser aus Backstein
Dezeen, 10 August 2023
RIBA names top 20 British homes of 2023
RIBAJ - The RIBA Journal, 12 May 2023
RIBA London Regional Award 2023 - Blockmakers Arms, Hackney
Architects' Journal, 15 March 2023
First Look: Erbar Mattes completes space for kitchen-maker at Here East
The Architectural Review, December 2022
Blockmakers Arms in London, UK by Erbar Mattes
Baunetz Wissen, June 2022
Umbau eines Wohnhauses in London
Architectural Record, New York, 1 June 2022
Design Vanguard 2022: Erbar Mattes
Baumeister, 11 April 2022
Blockmakers Arms: Früher Brauerei, heute Familienwohnen
db deutsche bauzeitung, 03.2022
Wohnhaus in London
Dezeen, 27 February 2022
Erbar Mattes strips back and extends flats in former London pub
Architecture Today, 23 February 2022
The Blockmakers Arms: Erbar Mattes Architects has skilfully remodelled a former pub in north London to create a home for an expanding family
Architects' Journal, 15 February 2022
Erbar Mattes Architects extends former pub into five-bed duplex
Architects' Journal, 16 December 2021
AJ Retrofit Awards 2022 shortlist: Houses and Housing (House £500k and over)
The Modern House Journal
How to convert a period home – five architecture studios share their advice
TEC21 – Schweizerische Bauzeitung, Zürich, 18 September 2017, No.36
Grenzenloser Mikrokosmos
Dezeen, 16 October 2016
Erbar Mattes adds pale brick extension to Edwardian house in north London
A limitless microcosm (TEC21, September 2017)

In this seminal house, a whole array of apparently modest but actually very powerful and effective design strategies are at play, at many different levels. Their cumulative "gestalt" impact, although subliminal at first, is felt immediately.

Colin Fournier, Emeritus Professor, Bartlett School of Architecture, University College London